How can I ensure the Paralyzing Fear character does not take over, so this creature can't impact my thinking and my actions – by manipulating with words such as, "Everything could be wrong! Do nothing – just stand still – DO NOT MOVE! That's what I asked myself.
I have a solution for this: I have created a training plan for this character – step by step.
THE FITNESS PROGRAM FOR getting the Paralyzing Fear to move.
FITNESS PLAN in 3 steps
Get the Paralyzing Fear character exercising
WHAT'S THE GOAL?
This is why I developed a 3-week-fitness-program to get my personal Paralyzing Fear in motion, which I'm using myself and recording in my training diary.
Every week I will explain one program point. And I will present my personal experiences with it.
If you want to train with me, I would be pleased. Perhaps there are parallels to your own experience with your Paralyzing Fear, and I can also bring you success with my program.
Tell me about it, I'm looking forward to receiving your feedback.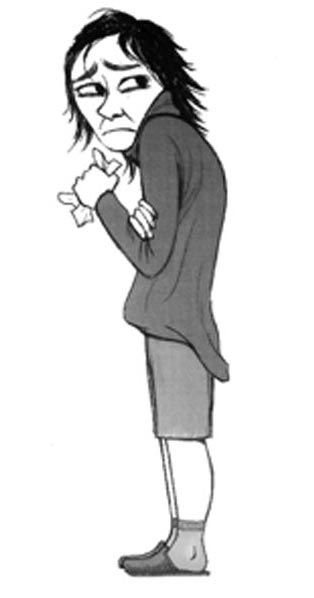 © "The Paralyzing Fear" Judith Hornok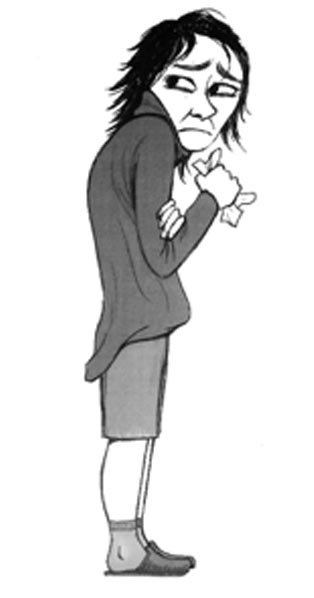 © "The Paralyzing Fear" Judith Hornok
MY TRAINING DIARY: Week 1
WARM-UP – every second day, 1 hour 'walking'
Monday: I find it difficult to start walking. The situation during the day was very stressful for me. Most of all mentally. I have a feeling of pressure in my throat, I breathe a little harder. The Paralyzing Fear seems to be taking hold.
Keep going. I quickly put on my sports shoes – and off I go. Don't even think about it! I say aloud to myself, "Don't question anything. Just go – step by step!" And always breathe deeply into your stomach and exhale again; I am doing this consistently.
The first 10 minutes are difficult for me because there is still a slight feeling of pressure in my throat. But then, after 20 minutes, I feel a relief. No more feeling of pressure, my breathing has relaxed, is regular. And after 30 minutes the pressure is completely gone. My mind and thoughts are clear. Nothing feels overwhelming or constricting.
Wednesday: Today, walking feels much easier for me. Just the thoughts of how well I felt afterwards, on Monday, motivates me right from the start. And the result after 1 hour, like Monday, is a relaxed body and a relaxed mind.
Friday: Today it's a bit cold again – not really walking weather. "Come on … You don't have to do that today. You have been walking all week anyway. That is not necessary. Better stay at home. You could catch a cold! I warn you!!! …" I already know this kind of argument, I tell myself, don't listen, ignore it and go.
I dress up warmly and start walking – step by step, with regular breathing in and out. After an hour I have the same feeling as Monday and Wednesday: I feel relaxed, without any feeling of pressure. I also come up with a lot of creative ideas while walking. Just wonderful.
Sunday: Today I am really looking forward to my walking – I really missed it yesterday and the sense of how well I feel afterwards. This body relaxation and this clarity in the head, with no feeling of fear, but many creative, positive thoughts.
Result for week 1
At the beginning of the week, the Paralyzing Fear was still manipulating me – leading to a permanent inner dialog. After 15 minutes of walking, my thoughts "sorted" and I became more and more "free" in my head. This feeling then increased by the minute. My thoughts of hopelessness found new approaches and solutions – as if the mind was slowly "emptying" – step by step. After 60 minutes, I felt completely free in my head, and also knew what the next steps should be. I had a plan.
Physically I felt exhilarated, somehow light. And any kind of pressure and heavy breathing was gone.