About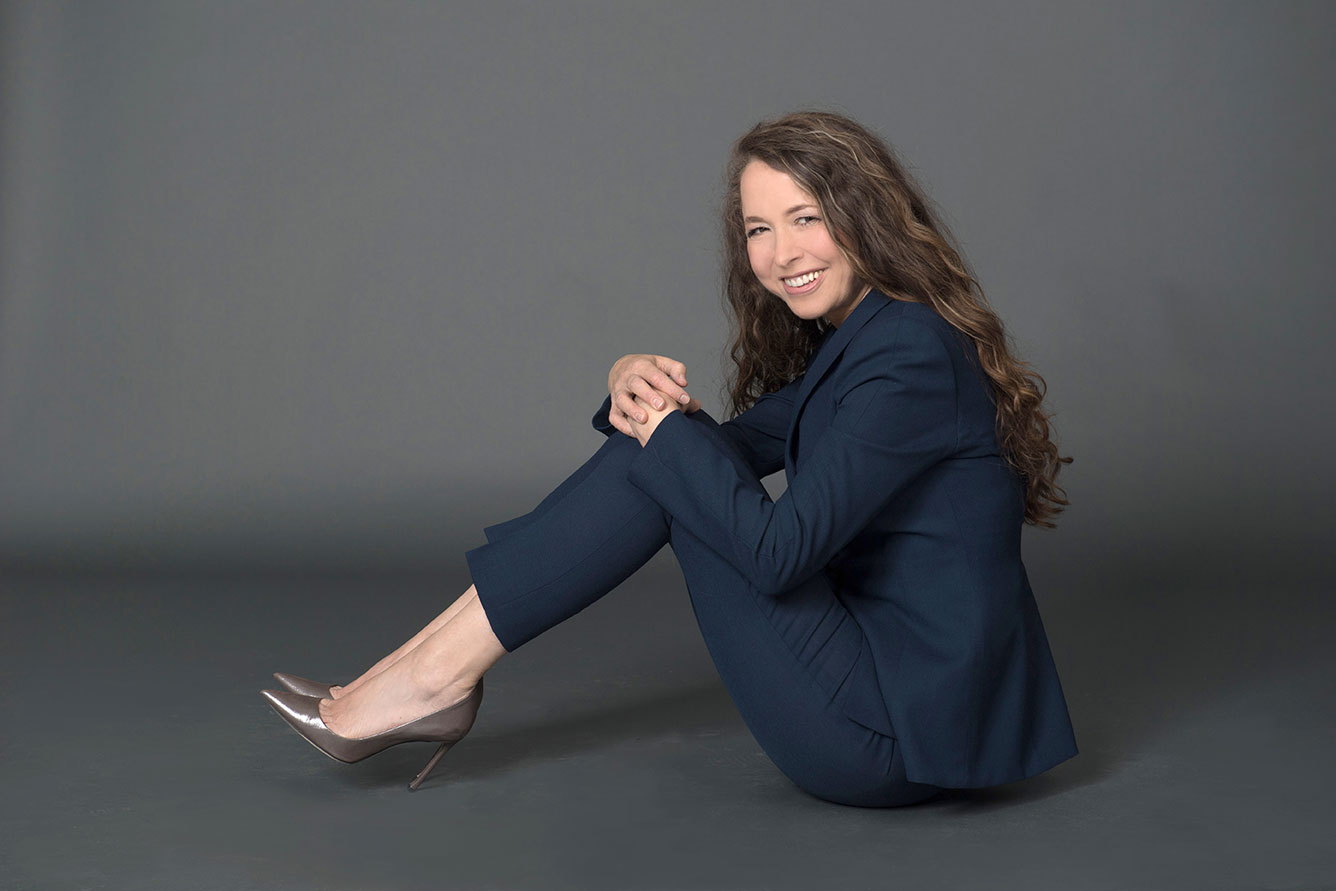 I'm a professional decoder. I decipher the behavior of people: for faster successful negotiations, to help people overcome professional challenges, and to mediate between seemingly irreconcilable positions.
In the process, I rely on my experience, my research results, and my intuition. Wherever I had a good feeling, I stayed – whether it was Munich, Berlin, New York, San Francisco, Dubai, Doha, Abu Dhabi or Riyad.

How I became who I am or Why the Arab Gulf taught me to decode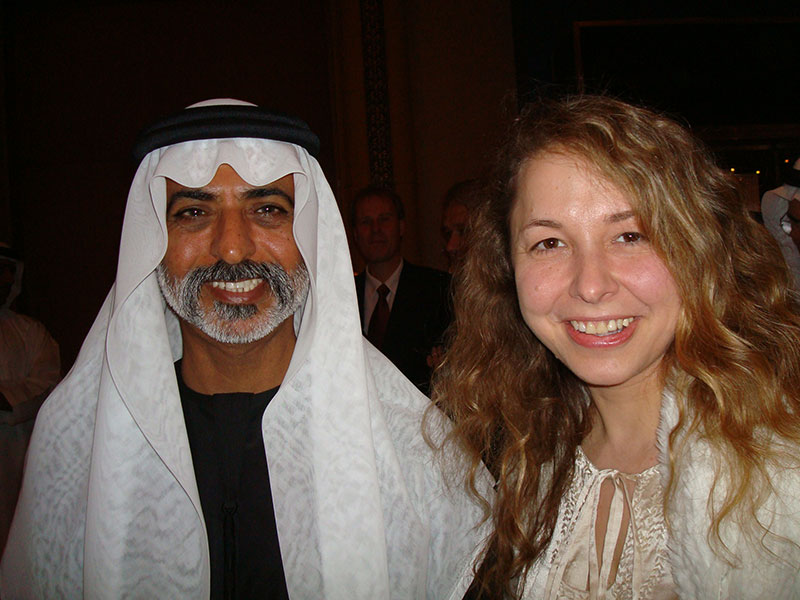 Judith Hornok talking to Sheikh Nahayan Mabarak Al-Nahayan, © Judith Hornok
In a totally foreign culture with completely different communication styles, training one's perception is the key.
As a native Austrian, I found the master in training my perception in a place I never thought to look: in the Arab Gulf. For over 15 years, I collected experiences as a business woman, did research, and perfected my decoding techniques. My work in the Arab Gulf, has allowed me to grasp how the culture and its communication styles (the code of this culture) shape the mutual image and rapport between business partners.
In a culture that was very foreign to me in the beginning, with entirely different communication styles, I discovered seven "emotional hinderers." And found: They are universal and not bound to any specific culture.
What distinguishes me or How Formula 1 influenced my technique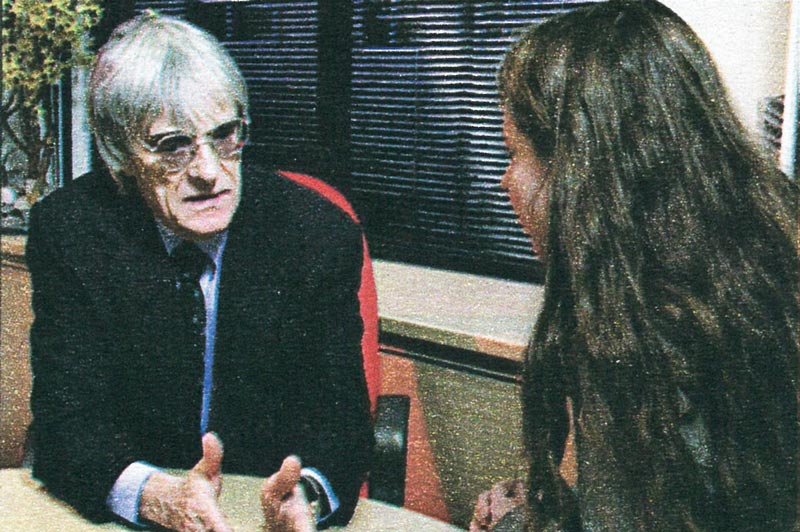 Judith Hornok in a conversation with Bernie Ecclestone for the TV-report Behind the Stars – the man behind Michael Schumacher,
© Interspot
For five years I was a journalist, at home in the realm of Formula 1 Racing: in this in fast-past world where success and failure are immediately visible and everyone develops their own perfectionism, my greatest challenge and a milestone of my career was to study my own perception.
For my first exclusive interview with Formula 1 Head Bernie Ecclestone I tried out my most effective method: compiling a profile. I found out the date he was born, his astrological sign. At the interview I gave him a small silver scorpion pendent. Whether Ecclestone believed in astrology was irrelevant, his face revealed: "I'm touched!" Ecclestone felt he had been perceived as a human being. The result was a sensational interview.
Sitting across from the person I'm interviewing, I manage, through my knowledge and perception (the profile I've made), to establish a special kind of questioning. This moves my interviewee from the onset, and immediately brings us to a very personal emotional level.
How to decipher behavior or What you can learn from horse whisperers, taxi drivers, brain researchers, and psychologist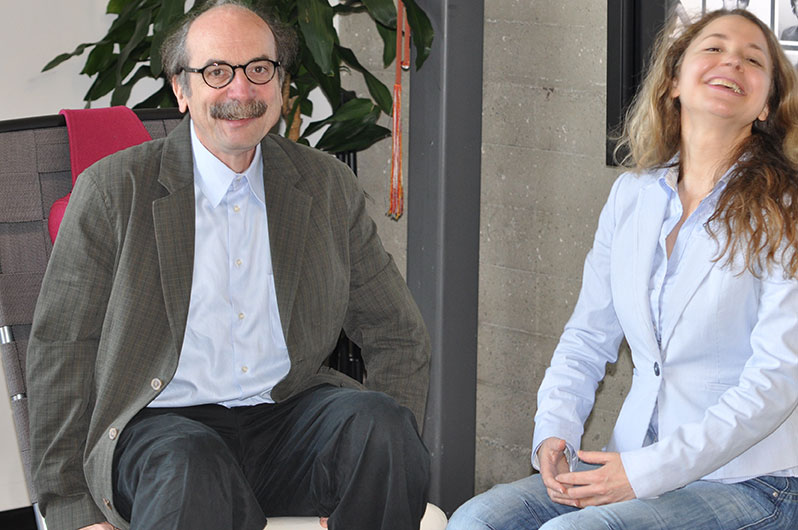 Prof. David Kelley and Judith Hornok, Stanford University "d-school", Silicon Valley, © Judith Hornok
It's our personal relationships that further our development as human beings. In my life too, this has played a vital role: whether as a concierge, TV reporter on the Formula 1 racetrack or in a sheiks' majlis.
From all these wonderful face-to-face encounters with people of different nationalities and cultures I realized that:
Words and body language were only one level, but sensitivity and perception were crucial.
Communication operated nonverbally and intuitively.
New approaches and techniques were necessary to make relationships (be they private or professional) even more successful.
To understand what spurs people on or hinders them, you have to decipher their behavior. This decoding is my mission.
All people have their own individual pattern of behavior and communication styles, their very own codes. I have studied a great variety of behavioral patterns and forms of communication: not only between men and women, or between business partners but also public communication between service providers. As a decoder, I am now passing this knowledge on to others.
My objective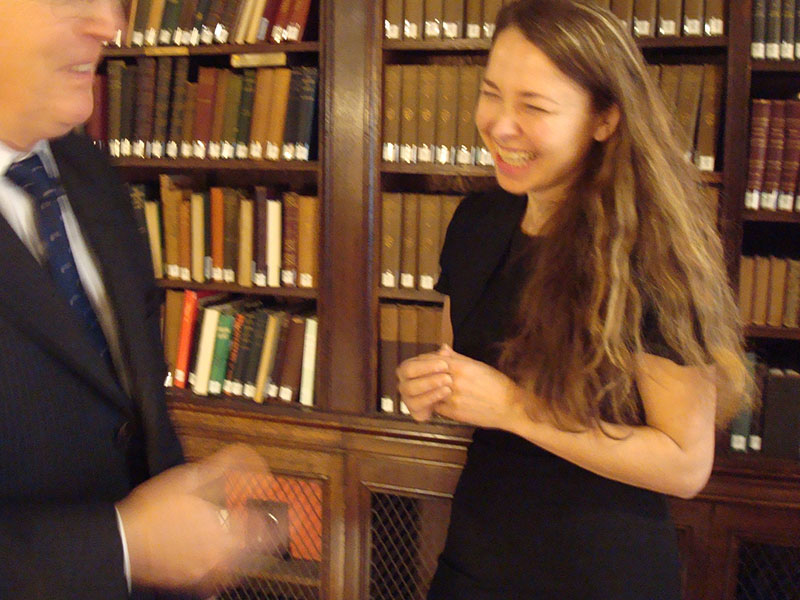 © Judith Hornok
Although I'm spontaneous in communicating with people, I'm also very pragmatic and solution-oriented. Relationships for me mean: ONE always relates to the OTHER. Otherwise, everything comes to a standstill. That's why I'll keep on, relentlessly, trying to improve the way people communicate beyond cultural borders.
My research and many years of extensive decoding experience resulted in the development of The Emotional Hinderers, which helped me deal with my own emotions. The knowledge and importance of The Emotional Hinderers for each and every one of us is my contribution to appreciative and successful relationships.
Especially in our digital day and age, personal encounters are so essential. The Emotional Hinderers offer everyone the opportunity to understand themselves and to meet other people in a more emotionally balanced way, or to listen to them better.